In a technology business, the product is always evolving and requires the right people to help keep moving it forward. In recent months, our Development Team has released a handful of new enhancements to MyPass® including the new Roles feature, available roles functionality, language selection, Certifications layout and more.
This is only a taste of what's in the pipeline for us and to support taking our team and product to the next level, we've enlisted the help of a new Product Delivery Lead, Cass. With a background in HSEQ consulting and safety, training, contractor management and personnel logistics software, Cass is the perfect fit for MyPass®. Here's a bit more about her experience in Implementation, Product & Customer Success Management.
What's your favourite thing about working in software?
When I first started my career, I really wanted to help improve workplaces, especially because we spend a significant portion of our lives at work. I was particularly attracted to the workforce compliance space, due to its importance in keeping people safe at work. Moving into the software industry and working with products that contribute to making this happen is rewarding.
This is because you can see how the software you have worked on or with can make it so much easier for businesses to manage compliance. This has always made me personally happy as you feel like you're having a positive impact on many people by making the workplace safer and processes easier to follow.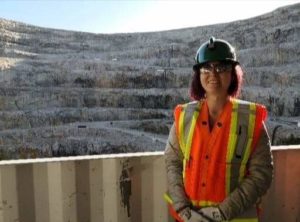 What's the key to a great product?
A product needs to provide more value and efficiency than the manual processes or products it is replacing. It's important to always keep the end-users in mind and put yourself in their shoes when making product decisions - it's not enough to just solve a business problem, your solution needs to be effective and user friendly.
If your product is designed in a way that's more difficult to use than what it's replacing, it will create a negative user experience and clients will not see a return on their investment.
What attracted you to MyPass®?
Firstly, belief in the solution. I really wanted to be part of a growing organisation doing exciting things in the workforce compliance space. Having seen how onboarding and compliance management is very manual, MyPass® is onto a winning formula and I wanted to be a part of the journey.
Secondly, MyPass®'s company culture. The openness and focus on team building and personal growth shows genuine care for employees and really promotes a happy work environment.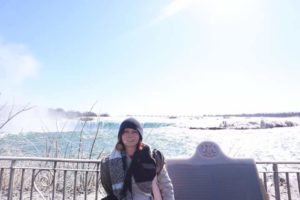 What have been some memorable experiences for you in your journey getting to this point?
In early 2020, I actually sold up everything and relocated to Canada for a work opportunity! This was me visiting Niagara Falls with my Mum, we were the only two people on the Canadian side of the falls which was a moment where the seriousness of the pandemic dawned on me, realising that the world wouldn't be the same with what was to come. Sadly I had to return to Perth after only a few weeks of being there.
I've been fortunate enough to travel a lot for work and one of those adventures involved visiting a diamond mine in the North West Territories of Canada. It's a surreal place as it's located on an island in the middle of a lake, close to the Arctic circle. At this point in time, it was heading into winter and had frozen over. That's the only time they can get in supplies that can't be transported by small aircraft, there's a small window of about eight weeks of the year where the lake is frozen enough to handle ice roads. It was also home to grizzly bears, wolverines and arctic hares. It was fascinating comparing the experience to having visited mine sites in Australia. Whilst they were dealing with different extremes affecting their operation, there were similar requirements that needed to be addressed with workforce management software.