Continuing with our vision to build the first global worker credentialing ecosystem, we have just released a new feature whereby workers can display their spoken languages within their Digital Passport.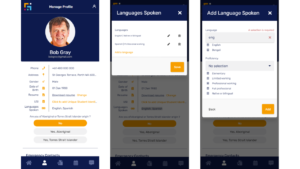 MyPass®'s new language functionality allows workers to add languages and their proficiency levels to their main profile. This will enable existing and prospective employers to track and enhance overall communication within their workforce.
As part of our 2021 roadmap, we are gearing up to release a Spanish translation of the Worker App. To assist with the inclusion of global organisations, this will be the first of many language translations in the MyPass® pipeline.
Watch our demo video on how to add your spoken languages to your profile.