MyPass® is thrilled to have placed the first Volunteer with an organisation, as part of the weVolunteer project in collaboration with the Victorian Government & Volunteering Victoria.
Since the launch of the initiative four weeks ago, more than 1500 Victorians have registered their interest by creating a MyPass® worker profile. These profiles, complete with essential information such as certifications, are being used to apply for Volunteer roles directly through MyPass®. More than a dozen charities and organisations looking to support Victorians during this time have advertised roles, including VICRoads, VCC Emergencies Ministry & the Ballarat Foundation.
Jennifer Marshall, a Victorian resident, came across the weVolunteer Project when searching for opportunities to volunteer in the City of Casey region. In the past, she's participated in a number of international aid experiences as well as provided volunteer support on a local level through NGOs such as Samaritans Purse.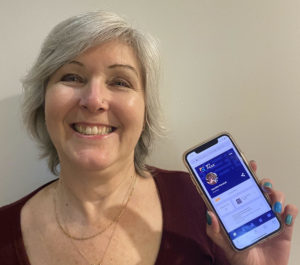 Throughout the Victorian lockdown due to COVID-19, Jennifer admitted she faced her own challenges with keeping a positive mindset.

"At the moment I have to be honest, I've struggled mentally myself and I know it's better to give than receive, and that helping others can stop you from being so self-absorbed. I'm really lucky I work from home and that hasn't changed so I've been really blessed in that, however, I still needed to feel like I'm doing something."
Like many Victorians, Jennifer has been unable to connect with social circles such as friends or her church group. She says this was a big reason why she was prompted to search for volunteer opportunities. After applying for the weVolunteer project and creating a MyPass® profile, the VCC Emergencies Ministry shared an opportunity with Jennifer through the MyPass® platform that she couldn't pass up.

"Your site (MyPass®) was fantastic and before this, I had no idea that the VCCEM even existed. I've done a bit of work with Samaritans Purse - this looks like a similar thing where they provide you all the training and for me, it brought all of the pieces of the puzzle together. When I saw this opportunity it was really exciting - I'm really wrapped that that's what came up."
Jennifer is now booked in to complete her Psychological First Aid training and is looking forward to engaging with the Volunteer role and other like-minded people.
The weVolunteer Project will continue to use MyPass® as its central registration scheme to engage community members across Victoria with volunteering opportunities.
Find out more about MyPass' role in powering the weVolunteer online portal to match volunteers with roles that are relevant to their skills and interests. The initiative is led by Volunteering Victoria and supported by the Victorian State Government to aid the COVID-19 recovery effort in Victoria.