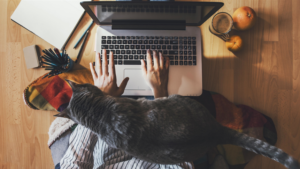 The extent of the economic and other impacts caused by the COVID-19 pandemic is still to be fully realised, yet we have observed multiple positives emerging in recent months.
Entire industries have mobilised to share information on the collective experience and response to the challenges of 2020 so far. The 'new normal' has accelerated the digitisation and automation of processes and fast-tracked the adoption of new technologies. Collaboration and industry standardisation are strong themes, with organisations emerging from lockdown seeking solutions to enhance operational efficiencies, with safety & well-being holding a central focus.
MyPass®'s core market, the Energy & Resources sector, has risen to the challenge despite being hit by weakened demand for fuel due to travel restrictions, enforced lockdown and e subsequent global oversupply. On a positive note, projects and the adoption of digital solutions have been fast-tracked to drive innovative outcomes in the face of the current global challenges. MyPass® Founder and CEO, Matt Smith, has also made some observations on the Energy & Resources sector's collective response to the pandemic.
The current environment means that Service Providers are expected to fulfil their role as true 'Contracting Partners', instead of simply providing labour. Now more than ever they must add tangible value by helping their end clients increase production, reduce cost or reduce risk. Internally, Service Providers are facing the challenge of delivering expectations with low margins and tight budgets. The reality of reduced revenue due to low oil prices, in tandem with non-negotiable, fixed overheads, has led to the need to achieve more with less. While all this sounds a bit like 'doom and gloom', we believe there is a unique opportunity for Service Providers to thrive in 'the new normal.'
What opportunities has COVID-19 presented?
A Chance to Challenge Assumptions
The unexpected downtime has offered a unique opportunity to challenge the way things have always been done. One example is questioning why certain business units are still tracking safety-critical training and competency information, or recruitment and mobilisation activities on spreadsheets. By checking assumptions, we are able to explore whether processes and technologies can be streamlined, integrated or modernised. Progressive companies are leveraging new software to channel growth opportunities and prepare to embrace the upswing.
Supporting Local
Many companies were forced to defer maintenance campaigns or projects due to COVID-19, but are now needed to ramp their operations back up. The challenge is that border closures are preventing interstate workers from making it back to site, intensifying the already high level of competition for local skilled labour. The opportunity here is to change sourcing strategies by engaging (and/or training) more local skilled workers, who may be constrained from traveling themselves. In the long run, building more local capability is better for everyone.
Prioritising Team Culture
With COVID-19 lockdowns forcing the workforce to stay at home, many people are benefiting from more flexible working arrangements. At MyPass®, the leadership team choose to focus on mental health and wellbeing with regular check-ins to connect the team despite the physical distance. This shared experience of dealing with adversity whilst working from home has brought teams closer together, providing a new level of empathy between people who may have previously only connected at a superficial level. This new world of virtual interactions is made easier by the accessibility of digital technologies like Zoom and Slack – whilst not a substitute for in-person connection, these platforms help to keep communications flowing.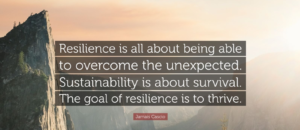 Not just Surviving, but Thriving in the 'New Normal'
Right now there are plenty of people (and companies) who are not just weathering the storm, but using this period to question everything - to reinvent themselves and to set themselves apart from the rest. It requires significant resilience to overcome the immediate circumstances, but also a mindset to set themselves and their business up to thrive. This might mean bringing forward ambitious projects, rapidly prototyping new business models and/or technologies and focusing purely on what drives customer value.
There is plenty of work to be done to break the paradigms of old, but the prize is significant. The ones who come out of 2020 re-designed, re-focused, and re-energised will be the winners.
Will that be you?https://credit-n.ru/order/zaymyi-e_zayom-leads.html https://credit-n.ru/order/debitovaya-karta-home.html