We've noticed a LinkedIn trend with workers in the resources sector over the past twelve months that caught our eye. Before we break it down though, it's important to understand where we sit in the Resource community and how that positioned us to notice the change.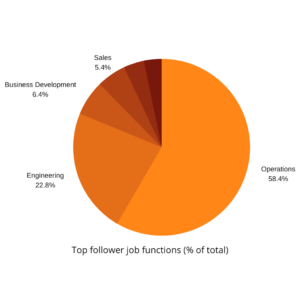 The Role We Play
The Shutdowns Australia social community was formed on Facebook & LinkedIn back in 2013. Over the past seven years we've been building that community to bring together more workers from across Australia and now the world. Despite our change of name to MyPass® Global, we still manage Shutdowns Australia, which involves sharing job opportunities through the Jobs Board (previously known as the Jobs Calendar). We also share industry news updates, distribute weekly newsletters, publish 'Resource 101' guides for workers and try to have a laugh or two along the way.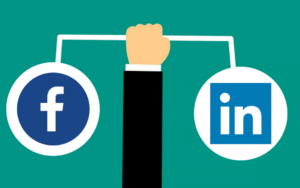 What We've Learnt: LinkedIn vs. Facebook
Over this time we've got to know our community of workers pretty well, realising what's of interest and what they couldn't care less about. Facebook is the place for tagging mates, commenting on news and sharing opinions. Workers are far more willing to share what they think, filtered or not, in this setting. LinkedIn was always more low-key (and still is), with workers less likely to engage in conversations or tag friends into threads. It appears people are mostly there for one reason, finding work. This may seem blindingly obvious but here's what the last year showed us that we didn't predict.
The 6 Statistics
In the last twelve months, the number of new workers joining our LinkedIn community started to spike. Without any paid sponsorship or advertising, the numbers really began to grow whilst in comparison, our Facebook communities growth stayed relatively steady. How do we know that these are actually workers from the front line and not BHP office employees?
These six statistics from our followers highlight the migration of resource workers looking for employment on LinkedIn.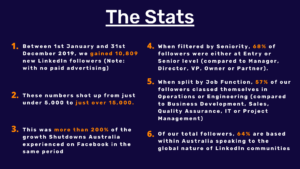 The Workers
In a recent interview with Dylan Voglsinger, a twenty-seven-year-old mining worker, we asked him directly why he was becoming more active on LinkedIn.
He said, "I'm finding a lot of the time that companies aren't using SEEK, they're using LinkedIn and other services like that. So I follow a lot of different companies and their updates. It's also a global platform, rather than SEEK which is just Australia-based, so I'm expanding my search because willing to go overseas."
Dylan says he's been using the platform on and off for a while but only started actively updating his profile in the past six months.
The LinkedIn Lessons
This trend is challenging the assumption that LinkedIn is for business professionals rather than tradespeople. Companies within the resources industry may need to adjust their focus towards the changing behaviour of these workers if they want to attract them.
These trends also show that a large portion of workers are embracing digital and technology in their quest to find new work. The international communities of workers that are forming here indicate where the future of work may be headed as the gig economy develops and barriers to global work opportunities are brought down. In comparison, our Facebook community is made up of 92% Australian based followers, highlighting our intention to keep communities connected on a local scale.
In 2019, the Australian Resources & Energy Group (AMMA) reported there would be a need for 21,000 extra mining workers in Australia by 2024. If true, the trends appearing on platforms like LinkedIn show new potential for resource companies to be tapping into this workforce.
Our advice? See for yourself if the number of frontline workers begins to increase if you take a more targeted approach on LinkedIn.