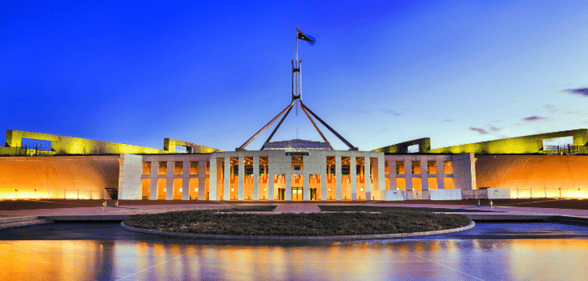 The 2022 Federal Budget unveiled support to advance Australia as a leading digital economy.
From bolstering the implementation of digital identity, to ensuring robust cyber-security; the announcements signal an ongoing commitment to digitising Australia. In fact, the Australian Government has just issued an update on the Digital Economy Strategy, outlining the blueprint to make our nation one of the top 10 digital societies by 2030.
What is the Digital Economy Strategy?
Our Government has created a roadmap to revitalise our economy with digitalisation by investing in infrastructure, and offering the right incentives to grow the country's digital economy. Although digital technologies are not new, this strategy sets the vision for a digital Australia to catapult the country to new heights.
The incentives for small businesses to endorse the digital era
The Australian Government is developing this further into 2022. It was announced that more investment would be made to support the digital economy vision, and more clarity was provided on what the next eight years would look like. The 2022 update highlights new actions that were taken since the strategy's launch which includes:
$1 billion for the Small Business Technology Investment Boost

$70 million to develop a Quantum Commercialisation Hub

$22.6 million to propel support 5G innovation

$3.9 million to assist women in their transition, mid-career, to a digital workforce

Transforming payment systems to match digital solutions

Strengthening online safety through improved cyber-security
This incentive, valued at over $1 billion, will lower the roadblocks for businesses to transition into a digital society. By encouraging businesses with less than $50m annual revenue to invest, the initiative enables a 'bonus' 20% tax deduction on expenses, including subscriptions to cloud-based services. This means a $120 tax deduction for every $100 spent on digital tools and training. The incentive is capped at $100,000 and is also applicable to employee training.
Bolster the digitisation of your business with MyPass Global
In alignment with the Australian Government's 2022 Federal Budget announcements, now is the perfect time to invest in a MyPass subscription to enhance productivity and risk reduction, while benefiting from this tax deduction.
Why MyPass?
MyPass is a multi-award-winning Australian technology, that empowers workers to manage training and competency information in a digital Skills Passport. We're simplifying the compliance management process for organisations in highly regulated industries. With verified worker data available in real-time, organisations can proactively source and mobilise skilled workers to create safer work environments and prevent compliance gaps. Together with over 800 industry leaders using MyPass, we are creating a global worker credentialing platform designed to lower risk and reduce back-office costs by up to 70%. Our platform reverses the data-ownership model by empowering workers to own and control their competency information, starting today.