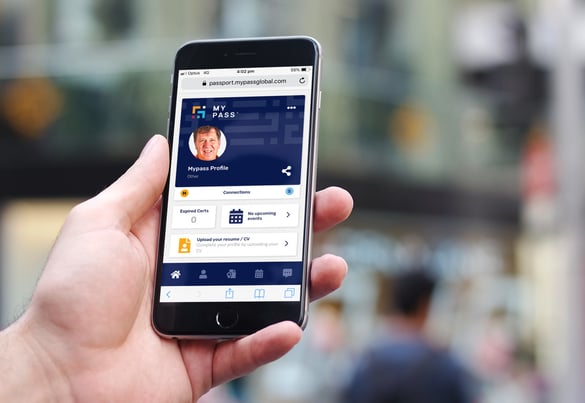 The MyPass Global team is proud to announce we have been awarded funding from METS Ignited to help scale our innovative solution. After delivering a successful industry pilot, we are now turning our focus on accelerating the expansion of our Australian technology to become the first global worker credentialing system.
When selecting organisations to award this matched funding, METS Ignited identified innovative Australian companies with the potential to scale commercially to serve global markets.
METS Ignited CEO Adrian Beer said "Initially funded by NERA Industry Growth Centre, MyPass partnered with industry to develop a solution that empowers workers through a digital Skills Passport. This innovation is addressing both access to and visibility of skilled workers in highly regulated environments."
"MyPass is an exemplar of Australian innovation. The commercialisation of this innovative homegrown solution has enabled global access to our local capability, which has been embraced across multiple industry sectors".
"By commercialising our homegrown innovation through Australian technology vendors, we increase market access to our innovative capability, making Australia an attractive market for further technology investment. These projects demonstrate the importance of Resources technology...for the Australian economy".
We were selected for project funding with six other companies who have delivered successful industry pilots, including ZERO Automotive, Safescape, AMOG, Universal Field Robots, and 3ME Technology.
MyPass Global is a digital workforce management system, designed to streamline safety and compliance in highly-regulated industries. Centred around a Skills Passport, we address the universal challenge of workforce skills and compliance tracking, by connecting workers, employers, and training providers in one central hub. MyPass enables businesses to attract, develop and retain skilled workers while reducing operator risk and operational costs.
Building upon our local success in Australia, we plan to use the funding to scale our operations and continue our efforts to expand globally into North and South America.