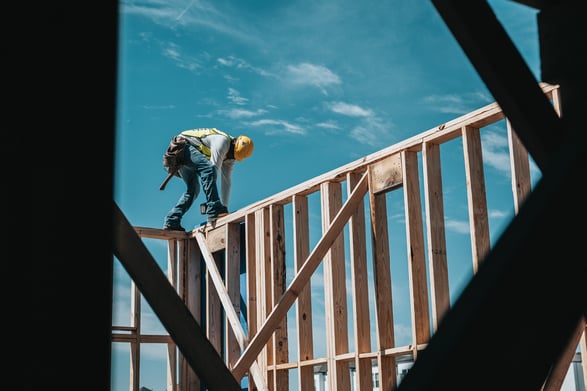 The introduction of Industrial Manslaughter legislation in Western Australia in late 2020 sought to ensure that culpable employers are held responsible for worker deaths. The WHS Act 2020 (WA) has played a clear role in elevating considerations of workplace safety to be of core industry concern.
The adoption of this legislation paired with the uncomfortable fact that contracted workers represent the majority of on-site accidents means it is now as important as ever that businesses take steps to ensure compliance on their sites.
What is the new Industrial Manslaughter legislation introduced in Western Australia?
The introduction of Industrial Manslaughter legislation in Western Australia serves to improve workers' safety by placing a greater onus on companies and senior officers to maintain safe workplaces. If found guilty under the new Bill, individuals will be liable for a maximum fine of $5 million and corporations for a maximum fine of $10 million. Individuals can also be imprisoned for up to 20 years if it is found that they make business decisions that knowingly compromise the safety of workers. This legislation has brought Western Australia in line with other states in Australia including Queensland, Victoria and the ACT, which have all introduced an 'industrial manslaughter' offence.
How could businesses be exposed under the new legislation?
In many sectors, workforce demands continuously fluctuate throughout the year. In response, businesses must be agile and dynamic to ramp up and down as required, and often rely on recruiting contractors to fill gaps. One downside of hiring contractors can be the increased risk of serious safety incidents as contracted workers are less familiar with site plant, equipment and procedures. Not feeling part of the team can also cause contractors to feel less confident to speak out about safety concerns or dangers. Compared to in-house staff, temporary workers also often receive less training and communications.
As contractors are not a regular component of the workforce, it can be a challenge to track & maintain visibility over their skills and competency data, which can leave businesses exposed. With the new Industrial Manslaughter legislation in place, it is now critical businesses find a way to improve data visibility for all their workers, including their temporary workforce.
How can digital technology like MyPass help improve safety on worksites?
At MyPass, our digital Skills Passport ensures that workers can be accountable for the ongoing upkeep of their compliance documentation. Our platform also sends out automatic expiry notifications to workers so they can ensure certification currency, including online training refreshers within the platform. In addition, all documents and certifications loaded into MyPass are verified by our Verifications Team and where possible, checked at the issuing source, to ensure that all contractors on site are qualified for the job.
By reducing manual management of workers' compliance documentation, businesses can move past capturing the 'bare minimum' amount of information needed to be compliant. With MyPass they can move towards seeing the full skills, experience, and capabilities of their workers in real-time. MyPass also ensures competency requirements for workers are aligned to regulatory and industry requirements, with the option for businesses to add customised site-specific competencies and skills matrices.
Ultimately this gives businesses the peace of mind that "the right workers with the right skills are performing their tasks on site". This reduces the overall risk of safety incidents on site, and reduces the chance of you or your leadership team being personally exposed under the new legislation.