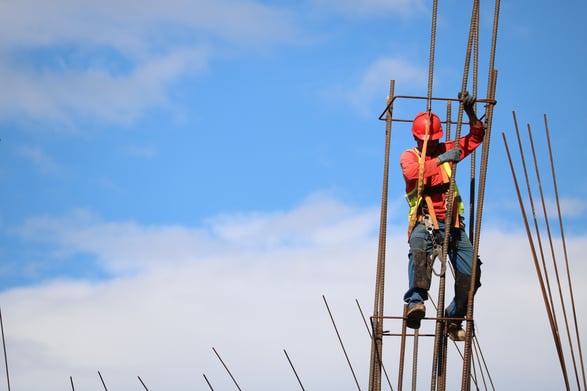 If you're feeling the pinch when it comes to recruiting workers, you're not alone. As job vacancies skyrocket, employers are feeling the impacts of labour shortages across almost every industry in Australia.
With a drop in non-resident workers due to COVID, hospitality and blue-collar industries are facing increasing worker shortages. The infrastructure industry, for example, is forecast to be 48% short of demand by 2023. Jobs website SEEK has also reported similar gaps, with April and May 2021 seeing the highest number of job adverts posted on its site in 23 years.
As more companies compete for skilled workers, there are ways to side-step this issue and improve your labour sourcing and retention processes in 2022.
How to find the best employees
The best way to attract more employees is to be a great place to work. Although remuneration is important, workers are increasingly choosing employers for other reasons, such as job security and the opportunity to develop their skills.
Beyond this, you might want to consider leveraging technology and digital resources to stand out to job seekers, streamline onboarding processes, and easily access information about worker qualifications to quickly fill skills gaps.
Take a look at some helpful tips to speed up your labour sourcing processes:
Don't forget about past workers
The workers you have employed in the past can be a useful source of skilled labour. If you're using the right software solution, you should be able to easily check the qualifications and availability of previous employees and reach out to those who are right for the job.
Tip: Encourage your employees to use MyPass so you can easily search for workers' certifications and licenses.
Top up your 'talent pool' every time you hire
When filling a role, it may be normal practice to discard unsuccessful applicants' information. However, similar to how a real-estate agent would contact an unsuccessful buyer for a new property coming on the market, you too can access a database or 'pool' of prospective workers. With software like MyPass, you can efficiently build your own searchable database of self-managed worker profiles that you can use to fill skills gaps. On your website, social media, or other digital platforms, you can also make it clear that you welcome expressions of interest from prospective workers.
Tip: Use MyPass to store job applicant data so you can easily identify the people who have the right skills for future opportunities.
Save time and money on labour recruitment
Advertising roles, especially on leading job boards, is becoming more and more expensive. With software like MyPass, you can side-step costly labour recruitment websites and reach candidates directly. After sharing the details of vacant positions, you can then work with your recruitment team to identify the best applicants.
Tip: Use the unique URL created by MyPass to post available roles on your company's social media pages.
Streamline the hiring process
If you're trying to employ and retain skilled workers, it can be a lengthy process to check qualifications to make sure your business remains compliant with regulations. To combat this issue and reduce frustration for candidates, you may want to utilise smart solutions through purpose-made apps developed to shorten the onboarding process. Using digital solutions for onboarding is a smart way to save time and money while improving the experience for new employees.
Tip: Securely store worker qualification information, such as white cards, forklift licence information, and police checks using MyPass.
Proactively plan your workforce
The current labour shortage in Australia means you need to be well-prepared and leave plenty of lead time to hire new workers. To plan for any potential skills gaps for upcoming projects, having a workforce planning framework in place will help you to strategically create pools of skilled workers to draw from. The further ahead you can plan, the easier it will be to have people job-ready when you need them.
Tip: Start planning for the rest of 2022. Build a talent database that can be filtered based on qualifications, certifications, and licenses.
By having a proactive approach to your upcoming labour requirements, you can side-step the issue of increasing worker shortages in Australia. Now is a great time to create a long-term strategy to develop worker skills and streamline processes to save time, stress, and money.