Today's pressure to be operationally efficient is often paired with an expectation to do more with less. If this sentiment resonates with you, you're not alone. In fact, we believe it to be an industry-wide challenge.
We understand how critical it is to look for cost savings in both processes and technology.
Our solution? MyPass's cutting-edge technology has been proven to reduce the cost of sourcing, onboarding and mobilising contractors by up to 73%.
How does MyPass achieve these significant cost and process savings?
Our industry-leading Skills Passport is central to helping our customers achieve significant cost and process savings. This technology empowers workers to manage and be accountable for their own credentials and information.
This creates a 'single source of truth' for the information needed to onboard and manage that individual. Major organisations are already using MyPass to enhance safety performance and are paving the way for others to join this movement towards simplification and standardisation.
Find out how much you could save with MyPass with just 5 questions.
Discover how MyPass can take the costs out of contractor management with our instant Cost Savings Calculator. This tool estimates your cost savings over the next three years if you use MyPass instead of traditional workforce compliance management.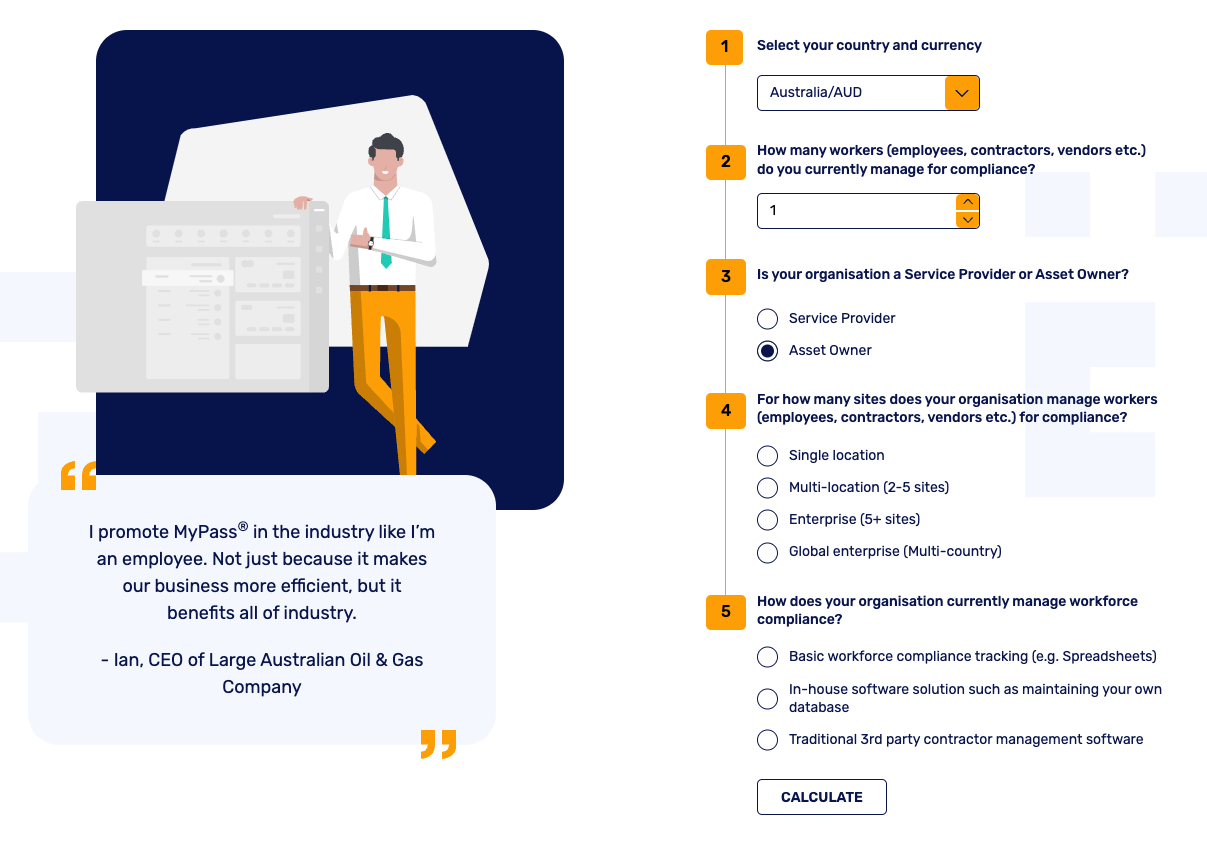 Cost-saving improvements are always welcome, but particularly during times of high demand for skilled workers, and evolving economic challenges. Our Cost Savings Calculator is backed by formulas that are benchmarked on current industry data.