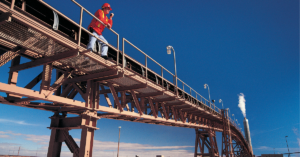 Ensuring the right workers with the right skills are performing their tasks on site is critical to reducing workplace incidents and increasing safety.
It is important not to be distracted by new and innovative standalone hardware solutions, which can result in 'shiny object syndrome'. Whist connected worker hardware, such as wireless technology and wearables, is fantastic and is a key part of any Connected Worker strategy, the Energy and Resources sector is now embracing a more digitally empowered workforce. Cloud-based workforce management technology is now available to connect workers, training bodies, service providers & operators into a single collaborative hub. This aggregation of verified worker compliance data within a 'digital work passport' reduces operational risk and cost, whilst boosting productivity.
The Connected Worker of the Future
It is critical to empower field teams with 'the right data on the right individuals at the right time.' However, the training and competency data required to enable 'shiny objects' needs to be owned and controlled by the individual and verified and shared through a permission structure, before it is integrated with hardware or downstream systems such as facial recognition, CCTV, wearable tech, gate access, emergency response, permitting, HR management, work order management, or procurement systems. This creates the truly Connected Worker – with everything they need within their digital work passport to do their job safely and efficiently, without the need for manual keying or manual information transfer. The same verified data is accessed by the relevant decision-makers via real-time dashboards to reduce the risk of workers conducting tasks that they are not trained or competent to do.
The new norm within the Energy Resources sector is low-cost operating environments that don't sacrifice safety performance or production. This will rely on quick and informed decision-making, driven by cloud-based technology that can present meaningful real-time datasets. Leading companies in the resources sector are looking towards the next 10 years, choosing to connect staff and contractors to job critical information, in order to reap productivity rewards. Why wouldn't you want to keep your workforce (both staff and contractors) fully informed, and with the information they need at their fingertips to do their best work? And even better, what if that information doesn't need manually keyed because it has been integrated with the primary source of each data set e.g. skills & competencies directly fed from the relevant registered training organisation?
MyPass® is a cloud-based workforce management system that has fundamentally redesigned workforce compliance management processes – simplifying, connecting and streamlining the entire supply chain. Whilst MyPass® is also not a 'silver bullet', we have clarity about our role to support efficient and optimised operations. Request a demo or speak to someone from the MyPass® team by completing an enquiry form here.