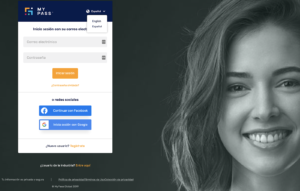 Introducing the MyPass' Worker App with full Spanish translation.
In a step towards our vision to be the first truly global worker credentialing ecosystem, MyPass® has launched Spanish language support in the MyPass® Worker App.
Workers can now select their language preference when creating a digital work passport to host their verified training, competencies and inductions. This new functionality will empower existing business partners within the MyPass® network to track and enhance communication with their workforce and greater supply chain.
Spanish is the first of many language translations, with further internationalisation planned to support the inclusion of global organisations with multinational sites and workforces.
This release follows the recent product update that enables workers to add their spoken languages and proficiency levels to their MyPass® work passport.
Request a demo or speak to someone from the MyPass® team by completing an enquiry form here.