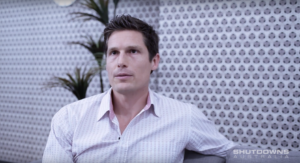 When Matt Smith started MyPass® in 2015, it was a classic case of a technology founder seeking the solution to a frustrating, deep-rooted problem within their industry.
He had experienced first-hand how sourcing and mobilising trades crews had become highly inefficient and felt exposed by the information gaps. These gaps had been created by standalone compliance systems which were ultimately stitched together using Excel spreadsheets. This was the beginning of the MyPass® story.
The reality is that they aren't just gaps, they're real risks to the lives of workers. In the Australian resources sector alone, there have been seven worker fatalities over the past twelve months. Tragic incidents like these remind us of the need to better protect workers and businesses from unnecessary risks.
How the MyPass® Story Began
With a background as a Mechanical Engineer, Matt started his career in the field, wearing Hi-Vis and work boots as a coordinator of contractor groups. Beginning in the New Zealand Utilities sector, he worked on brownfields projects as part of a wastewater treatment plant upgrade. After this he moved into Oil & Gas construction, specifically working on building an on-shore gas production facility for Shell. He continued into infrastructure projects before deciding to utilise his business degree by getting off-site and moving into line management.
In this time Matt was able to build strong relationships with highly skilled tradespeople from whom he learnt a lot and says 'were essential to the success of the projects I was involved in.' Through these experiences 'at the coal face' he learned how to get the best out of teams, developing a deep appreciation for what it takes to deliver a project on time, on budget and to a high standard.
In 2007, Matt moved to Australia searching for more opportunities. After a short stint in Melbourne, he was appointed to manage maintenance service crews all across Western Australia with clients such as BHP, Rio Tinto, ConocoPhillips and Newcrest Mining. This role involved deploying around fifty to five hundred workers to sites each and every week.
He describes this experience as a 'baptism of fire' having to transition from managing small groups of contractors to being responsible for the output and safety performance of people in the field and in the office. He said, "I had to quickly come up to speed on the energy and mining sectors whilst simultaneously learning how to 'get things done' through a team." Matt is still grateful for the opportunity though, as it became a critical period for him to develop both personally and professionally.
Planting the MyPass® Seed
This is where Matt first encountered the problems that would later motivate him to develop MyPass®. The workforce he managed was made up of ninety per cent casual workers, who were also contracting for other companies at the same time. Trying to manage that process and all their information was a nightmare and the only solution seemed to be creating massive excel spreadsheets holding their data. According to Matt, the existing internal database was rarely updated, as at the end of the day, it became the last priority behind a long list of critical tasks.
The systems they used for things like rostering and applicant tracking were all standalone, meaning there was no integration and they couldn't 'talk' to one another. This essentially created more work and added to the complexity of the data being managed out of spreadsheets.
Later on, Matt would map out these processes to find there were around 115 steps between receiving a request for workers from a client and having that crew arrive on-site 'job ready'. Forty per cent of those steps involved updating spreadsheets - the whole process was flawed from a cost and risk perspective.
Looking Back
Matt's biggest learning in the lead up to founding MyPass® is that as a manager he lacked the assurance that every worker in the field was trained and competent to do their assigned work. Not only was this a big exposure for him, the individuals completing the tasks, and his clients, but he didn't believe it needed to be this complicated.
After validating that this was a significant industry problem and not just one that he was experiencing, he left his senior corporate role and set out to find a solution. What started as a two-sided industry portal, matching workers to projects, has evolved over the past several years to become a global worker credentialing ecosystem. MyPass Global is now known across multiple highly regulated industries for reducing cost and risk and that's how the MyPass story continues today.