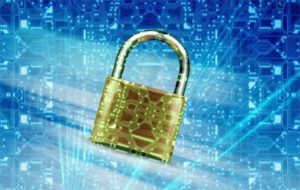 Today I'm proud to share some exciting news from the MyPass® team as we kickstart 2019 with a big achievement. I can now officially announce that MyPass® has received its ISO Certification!
ISO/IEC 27001 certification is the international standard for information security management across both industry and government. We are privileged to join a select group of only 174 Australian organisations across all industries that share this certification. This milestone marks further progress toward our vision of earning the right to exist as the system of choice in our industry.
A key personal focus has been ensuring I lead MyPass® as an organisation through the journey of ensuring the privacy of personal information. I like to look at this process in the same way that large resources companies we work with would treat health, safety, community and the environment. We see having a robust information security management system (ISMS) as essentially our 'licence to operate' and so this certification is a key step towards achieving that, rather than a simple 'box ticking' exercise. It's crucial to us that we build our reputation around this and the way we do business because MyPass® and its third-party suppliers all recognise our responsibilities with regard to Information Security. We want our clients to have peace of mind when we integrate MyPass® with their other business systems - we will keep everything on our side of the fence secure and robust.
For me, trust is the currency of the online industry when it comes to information security. Without trust, your company or business loses all worth to potential clients. We want MyPass® to be a key trusted player so that our clients including large multinational corporations have no hesitations about working with us. This is why going through the strenuous audit process to achieve this certification was well worth the time and effort for us.
We look forward to continuing this process and maintaining the high standard of information security required of us to remain certified! If you wish to know more about our experience of this process, please don't hesitate to get in touch at enquiries@mypassglobal.com.
Matt Smith,
CEO & Founder