MyPass has been appointed by Bendigo Health to deliver a volunteer management solution across the Loddon Mallee Health Network.
The MyPass technology will be used to create a central pool of volunteers for the sixteen hospitals in the Loddon Mallee region. MyPass will simplify and standardise the process of volunteer management and service delivery across the whole region.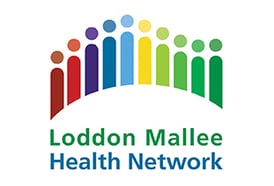 Volunteers will be able to create their Skills Passport, demonstrating they meet compliance requirements for volunteering and allowing for quick and easy mobilisation between health services. The centralised volunteer pool will benefit individual health services in the region by providing access to the same real-time volunteer data, in turn streamlining the management of their local volunteer pool.
This contract demonstrates a joint commitment between MyPass and the Loddon Mallee Health Network to improve the quality and safety of healthcare provision. By aligning systems, processes, compliance, and resource sharing, the appointment aims to promote a safe and sustainable health care environment.
Implementation of the MyPass volunteer management platform for LMHN has already begun.