Elisa Kiunisala joined the MyPass® team before we were even known as MyPass® Global. Elisa joined the team almost five years ago, back when we were Shutdowns Australia and shortly after her 20th birthday. She was one of our first employees and is now also one of the longest-serving, spearheading our Customer Engagement team.
Elisa discovered the role at MyPass® because her friend, with who she studied a Bachelor of Arts & English at University, had been hired only a week prior in the same role.
Although she was living in Cebu city, the location of one of our MyPass® offices, Elisa is originally from Ormoc city, which she says is pretty much mostly made up of rice fields. Ormoc is in the province of Leyte, where typhoon Yolanda hit in 2013.

"I came to Cebu to study because the education was better here in the city and the opportunities are bigger. Moving was pretty easy because I'm the youngest of seven siblings and many of them were already settled in Cebu as well so they helped me a lot.", Elisa said.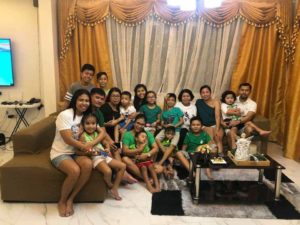 Elisa would be described by anyone in the MyPass® team as bubbly, positive and always smiling. When asked to compare herself to fruit, she'd already Googled the answer and chose a dragonfruit, "because it's unique which is similar to my personality and experiences."
She's had many highlights during her almost five years at MyPass®, however, these were the few that stood out to her:

Winning our first client

– we were very happy when Methanex came on board, who is still a client of ours today.

Building our Cebu team

– when we hired more people into our team was also a big highlight

Being promoted –

Elisa stepped into a leadership position and now leads the Engagement team in Cebu. She describes this as being one of the happiest moments in her life and career so far.

Visiting the Australian team –

Elisa and our Fulfillment Lead,

Cristina Jakosalem, were able to visit Australia in 2018 with MyPass®. It was the first time she'd travelled when she visited Perth, Melbourne & Sydney on that trip. Elisa says,

"W

e were super lucky to get to experience the country and not just work the whole time we were there. It made us feel part of the MyPass® family being valued enough to come and visit the Australian based team. I loved how clean all of the cities were, the buildings were amazing especially in Melbourne. There were lots of firsts for me, seeing animals like kangaroos and koalas was really memorable."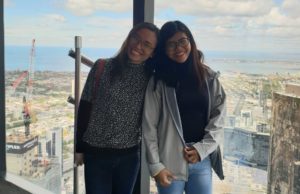 What does being the Engagement Lead mean to you?
I spearhead the Customer Service team, providing support to the clients, engaging with them and making sure they have the best experience with MyPass®. I get to communicate with the clients and it feels good to contact people directly rather than feeling like you're in the background. It's helped me develop my communication, how I deal with people and build a real passion in this area - it makes me happy doing what I do. It's also a big responsibility being on the front line and I always want to have a positive impact on people.
It's a real challenge stepping up into a position like this, especially when many of our team members are older than me. In the Philippines, age can be seen as a really big deal and so for me I wanted to get their respect and hope they could follow my guidance because they can see that I'm fit for the job I do, not because I've been around the longest. I don't want to be a 'boss', I want to be a leader.
What is it that you're excited about in the future?
I'm looking forward to seeing more of that growth but also building our team out and meeting more people. Everyone we've met so far has been amazing and I want to continue that.
What has helped get your team through the COVID period being in lockdown for so many months?

We communicate all the time, and the passion and love we have for MyPass® have pushed us through. We wanted to help the business as much as we can, but the attitude of the whole team in Australia has really helped too. At times it's helped us to forget what's happening with the pandemic and just focus on our roles. Our monthly and weekly meetings with the whole company have helped us stay connected. I'm excited to get back to the office to see the team again.