Earlier this year at the beginning of the current COVID-19 pandemic, Mathew joined our team remotely as our new Implementation Lead.
When asked in his first week how he'd found starting a new job at this time, his answer was telling of his relaxed character and previous experience adapting to new environments, "I'm not too worried, nothing's really concerned me this week."
We also discovered quickly that he has a great sense of humour, when asked to compare himself to a type of fruit he promptly responded, "Avocado, because it's full of fat."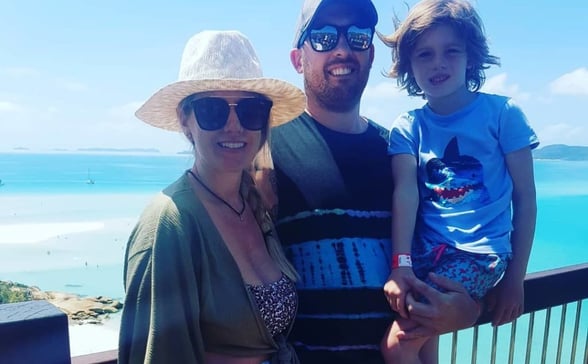 Mat first came across MyPass® when he was contacted by our Growth & Strategy lead, Alex Goldrick, who was looking for someone in the Implementation and Project Management space. Mat has spent the last five to six years doing implementation work. He started out doing systems improvement consultancy, assisting businesses with their management systems. He says this gradually morphed into IT work, as businesses implement technology to improve processes. This led him to move into the implementation and project management space.
Mat says that a lot of his project management skills come from his experience in the military. Things like being able to execute on task, lead people and help them to achieve a common goal. He spent six years in the military, initially joining the Royal Marine Commandos in the UK. He received his 'Green Lid' after completing the challenging selection program, then moved on to join a commando unit and was deployed to Afghanistan. After six years, he was at the point where you can stay for a full-time career or leave and explore your options in the civilian stream, which he decided to pursue.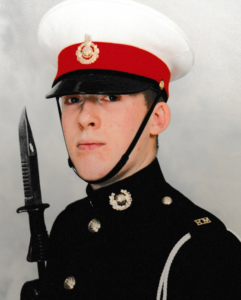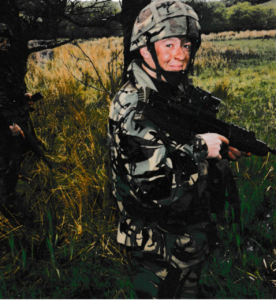 Mat had an initial period working in the UK Nuclear industry in the facilities management space, before moving into the Oil and Gas & Maritime Security industry. It was during this time that he was introduced to two former Royal Marines. This pair had previously completed an unsupported row expedition across the Pacific Ocean which Mat got chatting to them about. After speaking with them, he and his brother made a spur of the moment decision to take up the same challenge. They'd been looking for ways to fundraise for a family member who'd been diagnosed with Parkinson's, so this was the perfect opportunity. Mat admits "I'd never rowed before, ever. Even up until we put the boat in the water." They set off from the Canary Islands and rowed 4989km, in 64 days and 13 hours, finishing in Antigua where Mat proposed to his girlfriend upon arrival. Mat says there was "No way you could prepare for that - the only thing you needed going in was a solid mindset to achieve it."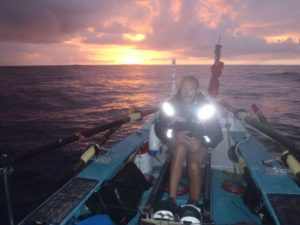 Mat's first impression of MyPass® was that it was an innovative product. He says the way it's been built and is implemented makes it unique. He put this down to its "bottom-up approach, which makes the change management and engagement piece quite attractive."
"I find the look and feel of the UI and aesthetics visually pleasing, the process of managing information is smarter. There's a strong roadmap in place for the software and I think Matt Smith's onto a winner with it. You can see he's quite entrepreneurial and the team he's built has a lot of good, strong qualities."
Mat initially hoped he would bring his in-field experience in different industries to the MyPass® team. Now after nearly three months, he has done exactly that, bringing a new perspective to our team that's making a big difference internally and externally. Mat still looks forward to helping bring more structure and establish the frameworks for delivering MyPass®'s software for clients.
He's already made an impact on the MyPass® team, delivering a virtual one-hour training session centred on 'Building a Mindset to Manage Stress and Associated Challenges'. Mat drew lessons from his life experiences, mentioned earlier, to guide our team on ways to manage the current global situation. When Australia first went into lock-down, we asked what his main advice for people would be to keep a strong mindset during COVID-19, he said:

"This won't last forever. We're all in this together, we're 100% equal. It (the virus) doesn't recognise us by colour, race or whatever differences we may have. We'll overcome it and we all individually have the ability to tackle anything in front of us."