If there were a time to live our values it would be now, and Harry is no exception. Joining MyPass® Global part-time in October 2018 to work on content development and marketing, Harry has displayed true resourcefulness to shape his role and deliver value from day one.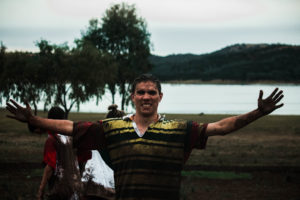 Before we get further into his current role, let's take a step back. Unbeknownst to many, Harry's MyPass® story actually started with founder Matt Smith in 2012 when they both attended a program called Camp Maasai, run by The Reach Foundation for whom Matt volunteered. A big part of the camp involved reflecting on your goals and on the last day, attendees were asked to think about the one thing they wanted to change upon returning home. Harry remembers Matt standing up and announcing "I've had this idea for long enough, when I get home, I'm going to quit my job and start my own business." And that was MyPass®.
Over the next 5-6 years they remained in touch. By now Harry had joined Reach, building his skills as a Facilitator on their community, education and corporate programs. The Reach Foundation was created from a desire to inspire every young person to believe in themselves and get the most out of life. Moving from attendee to being part of the team, he was inspired by fellow Facilitators. "I had some incredible mentors who were running the workshops for me when I started, that made me think 'I want to do that'". They were standing in front of a room with everyone in the palm of their hand, whilst staying genuine and meaningful. They weren't arrogant and were there for the right reasons, I was instantly drawn to them." So, after undertaking some intense training, involving a lot of reflection about life, friends, and relationships he ran and led many workshops for Reach for all age groups, from Year 9 students to corporate executive teams. It is this training that has come to the fore in Harry's emerging role as the champion of People and Culture at MyPass Global.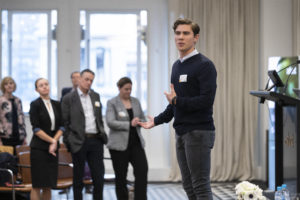 Reflecting on this, Harry outlines three things that have helped him make the transition.
First up, people are people and don't forget that; there is a person behind the job title and it's important to ensure people feel seen, listened to and understood as a person. Secondly, creating content is second nature. At Reach, he spent a lot of time creating something out of nothing, thinking on his feet to develop ideas quickly and see them to fruition, a skill he's drawn upon repeatedly to help tell the story of MyPass® and build our profile. And finally, he tried to "…unapologetically be me; open and direct but in a respectful way. I love working with people, seeing their growth and development. If I learnt anything from Reach about myself it's that there is always another level that you can take yourself to if you want." Prescient words for today's Covid 19 environment.
Fast forward to Jan 2020. Harry moved from part-time to a full-time role encompassing three different areas, in his words 'the ultimate start-up role'.
Whilst marketing remains part of his day to day activity, he is also now focused on two new areas: championing People and Culture, where 'HR meets Learning & Development' to help build a high-performance culture. With four teams in four different locations with three different time zones, it's not a traditional environment, so driving that personal connection within the team and to the business, is a key aspect of his new role, putting his Reach experience to good use. Secondly, working with Matt to help MyPass® move into the volunteer space, bringing to the fore Harry's not-for-profit experience. The aim here is to follow the blueprint laid down with MyPass®'s growing traction in the resources sector but instead with Volunteer Involving Organisations (VIOs).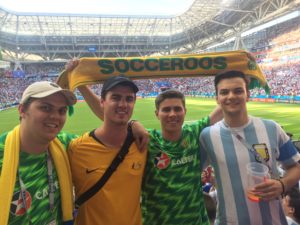 Tapping into the internal workshops he ran for the MyPass® team in November 2019, Harry reflected upon the values that emerged from the team sessions. The two that struck a chord were integrity and resourcefulness. Regarding the former, as he has always worked remotely for MyPass® he doesn't have someone checking on his work every day, so delivering on what he says he is going to do is important, both on a professional and personal level.
And on the second, he reflected "I like resourcefulness. Whilst the Reach HQ was in Melbourne, the Sydney office was much younger when I started there. It felt like it was its own start-up, people were resourceful on how we did things, how we helped each other by going outside of our roles; it made for a strong culture. I want to make sure it's something that comes with me wherever I go as it's about pulling together what you have and making the most of it."
So, what does a fellow like Harry do outside of MyPass®? Aside from a passion for soccer and running, away from it all he loves music and being outdoors. Which probably bodes well for his next big dream, to build his own cabin in the countryside to escape to when life gets hectic. Looks like the resourcefulness streak may long continue.