Jenny is MyPass® Global's newest recruit and has already made a mark on the team in her first week. If there's one thing you should know about her, it's that she loves numbers. As the Finance lead moving forward for MyPass® Global, that's something we love to hear.
We sat down to learn more about where that passion for numbers comes from, her experiences growing up, moving to Australia and of course, which fruit she'd compare herself to.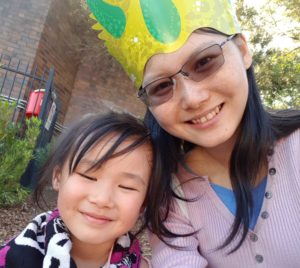 What was it about MyPass® Global's story that attracted you to us?
It's really the efficiency and the attitude toward leading change and making the change happen. It's the spirit of identifying a gap and either making the change or sitting there and wondering why the world never changes. I think MyPass® Global is a group of people that are like-minded and can't settle with inefficiency, so want to make a difference, even a small difference to start with. That's what makes MyPass® Global's journey so interesting.
What's exciting about your future with MyPass Global?
I definitely want to see it hit its next milestone. I don't have a commercial interest but I get professionally and emotionally attached to a company when I know there's so much it can achieve and so far it can go. I think knowing the MyPass® Global story I feel like this is just the beginning. Sometimes that uncertainty creates opportunity. We don't know where MyPass® Global will land in the future but even if you don't know, you can still make that little difference to shape the direction or make it move two steps faster. That is exciting and that's what I miss having worked in startups before. I miss that dynamic of working with a group of very talented, passionate people who all learn together and dream about tomorrow. That's what attracts me a lot - I truly believe that MyPass® will continue to do better and will go far.
Moving away from MyPass for a moment… If you were a type of fruit, what type would you be?
Lemon. I didn't make this up, my nickname is Lemon. I was given that nickname when I was in Year 6 in China, for two reasons. So the first reason which was given to me is the pronunciation of lemon in Chinese, which is very similar to the pronunciation of my name in Chinese. My name in Chinese is Li Mu Zhen, and lemon is "Ning meng", so they sound quite similar. Year 6 is when we first learnt English in China, at the age of 'we can't wait to show off'. My friends quickly drew the connection between "Li Mu" and lemon. Now what I love about lemons, first of all, is the colour, that bright yellow. I think it brings the world around it that happiness and energy. Then if you go down to the middle, there's a lot of Vitamin C which does a lot of good. Then there's the quote, "If life gives you lemons, make lemonade" and every time I think of it I want to live that way!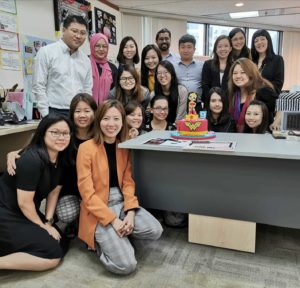 Where in China did you grow up?
I grew up in a city called Guangzhou, right next to Hong Kong. I moved to Australia almost twenty years ago in 1999 - time flies. When I first arrived I was sixteen. I came here by myself so my Mum and Dad were still in China back then. I lived with my Uncles family who I'd never met, so they were my relatives but were still strangers to me. I arrived at the end of Year 10 and failed my very first Maths exam. I got about 36/100 because I couldn't read the questions in English. That was a bit of a shock to the whole system because I thought I was quite strong in maths. I got through school and ended up getting into the University of New South Wales, studying Commerce, majoring in Finance and Accounting. After graduating I started my career in a Tax Agency, in the public service sector and then moved to an Investment bank, Merrill Lynch, which is where I learnt my 'corporate manners' *laughs*. After my time there I joined the background screening industry, which is where I had my last two jobs. This included three years at First Advantage and then about ten and a half years at Sterling Risq.
What I love the most out of all these chapters is seeing the ability to unfold a journey and share a good story, in so many different ways. Numbers are my passion, letting the numbers show off and tell the story of a business journey is something I really enjoy doing. I believe numbers can bring people together.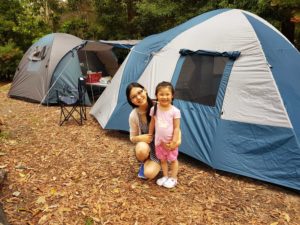 What do you enjoy outside of work?
I'm a big fan of travel - I love doing fun stuff. I've been bungee-jumping in New Zealand, skydiving in Wollongong, I've tried to do scuba diving but I'm pretty scared of open water. I love the outdoors, one thing we do as a family every year is go camping in the bush usually around Christmas. We've been doing that for the past eight years but since my little girl was born we paused it for a year or two - now that she's old enough to appreciate it we've started again.
I never thought I'd be here in Australia for so long, I've never really looked at it like I've now been here longer than I lived in China growing up. I'm very thankful, I can't imagine if I hadn't had the opportunity to move out here, not that I would have ended up worse or better, but I can almost guarantee that it would have been very different. I think this journey shaped me into who I am, it's that time when you're a teenager where you start to get moulded so I'm so thankful that my parents gave me that opportunity. The freedom as well away from your parents when you're sixteen, it's a dream!
We're very excited to have Jenny the "Queen of Numbers" on-board and can't wait to see what she achieves with us.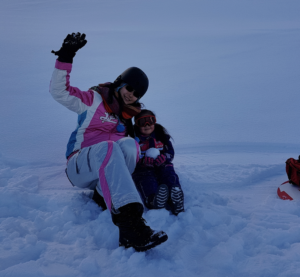 https://credit-n.ru/vklady.html https://credit-n.ru/zaymyi.html