Our next story started with a silly question (asked as a joke) which led to the sharing of one adventure after the other. Each new adventure that Merran Morton shared in our conversation took her all around the world until she landed here at MyPass® Global as our Head of Marketing.
If you were a type of fruit, what would you be and why?
A peach because they remind me of my childhood, peaches and fruit trees.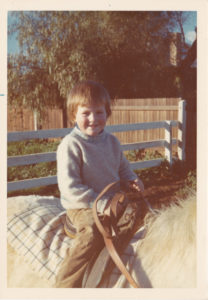 Growing Up
Merran grew up on a farm outside of Wagga Wagga, a country town in the Riverina region of NSW. Their property was on the way west towards nearby town "The Rock", named in the Australian way after a large rocky outcrop looking over the surrounding area. She loved growing up on the farm as it was like a "giant playground for exploring, making cubby houses, playing in woolsheds and dams with endless space to ride bikes." Their farm was home to a range of pets; dogs, cats, birds, horses as well as having a tonne of fruit trees which her mother used to pick and bottle.
Merran moved to Sydney to attend boarding school around the age of eleven and stayed there for all of high school. After finishing Year Twelve, she took a gap year working in Hotel Management and trying hard to save money whilst gaining experience in the "real world". After a year, she enrolled to attend Charles Sturt University in Bathurst studying for a Bachelor of Business and Marketing. She says these years were loads of fun, living on and off-campus in what is largely a student town.
Throughout university, Merran wanted to work in the music industry and reached out to over forty record companies to try and find work. She managed to organise doing work experience at Red Eye Records and after graduating landed an entry-level job there. This would be her first taste of the creative industry, working with musicians and bands who were extremely passionate about what they did. She managed bands, including the Cruel Sea, promoted gigs and was able to attend industry events such as the ARIA awards.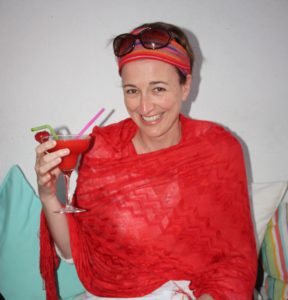 Taking on Europe
Music however wasn't a big enough passion to stay in the industry, so after four years she handed in her resignation and went backpacking overseas with friends. Starting in Egypt, they made their way through Jordan, Israel, Turkey, Cyprus, and Greece over three months until deciding to settle in London. Through a previous employer, she was connected with a small agency and managed to land a role with them. As they specialised in NFPs, she ended up working on a United Nations project at the General Assembly. This meant she would meet former Secretary-General of the United Nations, Kofi Annan, and his wife Nane. She also met Brazilian football superstar Ronaldo who was an ambassador for the project they were working on.
After another four years, Merran was ready for another change and joined a friend who had started an online business with 'three guys and a credit card' called iwantoneofthose.com, selling small gifts and gadgets. Merran was heavily involved in growing the business to a value of 20 million pounds over five years. She says it was the early days of eCommerce so they learned many lessons in things like user-generated content, building an online brand, scaling a business as well as descaling. The insights she gained in culture setting, product marketing and even copy-writing she'd take with her into the rest of her career.
After her time at the startup, Merran joined her first creative agency, Agency.com. At this time, digital marketing was going nuts and social marketing was just coming into the picture. She had a great experience with a Creative Director who was a strong leader, empowering staff to invest care and thought into everything they produced and willing to 'work with you' rather than above you in a hierarchy. She was eventually trusted to run their biggest account, British Airways, which led to experiences such as spending a week in Japan researching social media marketing or participating in a Harvard-led leadership development program in Spain. Merran speaks highly of the social experience working in a company with a really strong culture, getting the full London experience at pubs with colleagues. After eleven years in the UK, she made the decision to relocate back to Australia, settling in Sydney.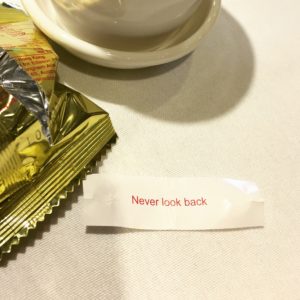 Coming home
Upon returning she worked at a number of agencies including Ogilvy and TBWA until being hired as Managing Director of Holler Australia. The theme that Merran acknowledges runs through all of her career experiences is creativity. Music, ads, and design-related work all led to her having amazing opportunities to develop and work with wild, interesting people.
Merran came across MyPass® whilst taking a break from her last role when a mutual friend and neighbour of CEO Matt Smith suggested they should connect. Needing a voice of authority in the marketing space, Matt was keen to get Merran involved and so she signed on in September 2018. At first, Merran began digging into customer journey's, personas and generally auditing MyPass®'s marketing division. She'd never worked in the resources sector and enjoyed learning about it as she welcomed moving into a strategy and marketing role rather than running a business as in her previous jobs.
She feels that her past experience allows her to bring a wider perspective to MyPass® across communications, how to relate to customers, developing consistent touchpoints, digging into consumer behaviour and providing an operations lens. Her colleagues have valued her insights and suggestions, understanding where the business is at and which pain points can be addressed. Merran has stuck with MyPass® because it's a company that's doing things differently with lots of cultural diversity.
Lessons
She's had three major learnings that she's tried to bring across, the first of which is ensuring you're planning ahead for future challenges even if the business is still in its infancy. She says "In a start-up, you have to be pragmatic, there are things you'd love to be doing but don't have time for so you need to find the interim measure." Continually reviewing, optimising and integrating learnings seem to be at the centre of what's needed in an agile, fast-moving business. Finally, collaboration and clear communication between teams are essential to the success she's seen in the past.
Merran describes the MyPass® product as "like LinkedIn on steroids". Speaking highly of its value in validating a workers experience, making their qualified ability clear-cut and streamlining a very cumbersome and manual process. She says that the data MyPass® collects will provide great insights in the future and could direct the businesses own strategy moving forward.
For Merran, she feels that she's always followed what interested her rather than having a defined career path. She sees the value in hiring people who have different experiences and will bring fresh thinking and innovation to core business challenges.
She says she's never forgotten someone saying to her, "Jack of all trades? Who would want to be one of those?" Now she proudly embraces that title.